Greetings!
Bayohne here again!
In the early hours of the morning, the team hosted their usual test stream for the Letter from the Producer LIVE Part VIII. Mocchi, from the Community Team in Japan, was joined by always enthusiastic Sound Director Masayoshi Soken!
The duo discussed the stream, and a few of the things that adventurers can look forward to in the coming weeks. Like the…
BEFORE METEOR – FINAL FANTASY XIV ORIGINAL SOUNDTRACK
The blu-ray soundtrack is set for release in mid-August, and will begin shipping soon after!
The team even created a special video that contains a special sampling of the 104 songs (one song per second!) that went live during the test!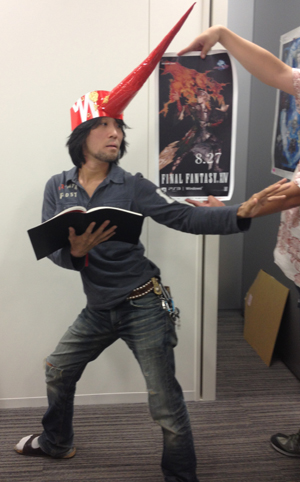 Soken the Summoner
Not to be outdone by the recent Cosplay Contest entrants, Soken donned the garb of the summoner (or at least the iconic horn)

Looking at the final product, you'd never imagine that this is how it looked one hour previous!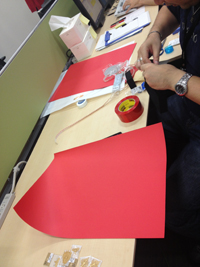 I hope you're all excited for the Letter from the Producer LIVE tomorrow !
Also be sure to following along on Twitter and the official forum where we'll be translating the Q&A as the show progresses!
See you all bright and early tomorrow morning!
Bayohne