Everything Announced at the E3 2021 Nintendo Direct
The Nintendo Direct announcements for E3 2021 showcased a wide variety of games, including new releases, upcoming DLCs, and remasters. Curious about what's in store for this year and next? Let me give you the run down!
Super Smash Bros. Ultimate DLC Character: Kazuya Mishima
Joining the roster of fighters in Super Smash Bros. Ultimate is Kazuya Mishima, the protagonist turned antagonist of the Tekken franchise. Players will be able to wield his powers through a variety of iconic melee attacks and combos before unleashing his devil form upon their opponents. More news regarding his abilities and design will be coming from Director Masahiro Sakurai on June 28th, 2021 at 4pm CEST / 7am PDT in a special broadcast.
Life is Strange: True Colors and the Life is Strange: Remastered Collection
The award-winning Life is Strange games are coming to Nintendo Switch. Choose your story and relive the emotional highpoints of two of the original titles as well as the newest game in the franchise- Life is Strange: True Colors. The newest installment of Life is Strange will be available on September 10, 2021, with the Life is Strange: Remastered Collection coming later this year.
Guardians of the Galaxy
Square Enix revealed the debut trailer of Marvel's Guardians of the Galaxy game yesterday at E3, but the Nintendo Direct showcase confirms that the game will also be available to play on Switch as of October 26, 2021.
Worms Rumble
Join the wriggling, writhing chaos of the 2020 game Worms Rumble soon on Nintendo Switch. The Patchwork Bear outfit will be an exclusive perk of the Nintendo Switch version, which is releasing June 23, 2021 with pre-orders opening as of today on the Nintendo e-shop.
Astria Ascending
Announced earlier this year, Astria Ascending is an original hand-drawn, turn-based JRPG written by Kazushige Nojima. A new trailer was featured during the Nintendo Direct showcase and it's confirmed that the game will be coming to the platform when it releases September 30, 2021. Pre-orders for the game are available now.
Two Point Campus
Adding to the world of Two Point management sims, the new title Two Point Campus will allow players the chance to design and run their own university. Players will have more control than ever to realize the school of their dreams when the title releases next year on multiple platforms and Nintendo Switch.
Super Monkey Ball Banana Mania
The ultimate Super Monkey Ball experience is coming to Nintendo Switch! This remaster will feature over 300 recreated stages from the original three games and offers players a chance to monkey around just in time for the game's 20th anniversary. Super Monkey Ball: Banana Mania will be releasing on Nintendo Switch on October 5, 2021.
Mario Party Superstars
For those looking to party harder than ever, Mario Party Superstars has been announced for the Nintendo Switch. The collection will feature 5 classic boards from the Nintendo64 era and 100 mini games from the Mario Party catalogue. Online play will allow you to match with random players as well as save progress and resume with your friends. Mario Party Superstars is coming to Nintendo Switch on October 29, 2021 and pre-orders are now open.

The Nintendo Treehouse: Live event had even further footage and gameplay.
Metroid Dread
19 years have passed since the last Metroid game was released. To fans that have been waiting for the franchise to receive a fresh installment, your wait is finally over. The new trailer showcased a rich, 2D world, new enemy types, and fast paced combat. Pre-orders open today and two amiibos, featuring Samus and her new foe E.M.M.I., will be available for purchase alongside the game on October 8, 2021.

Following the showcase, an additional development history video was shown with commentary by the Producer, Yoshio Sakamoto. Then, we were given a further look at gameplay in the ensuing Nintendo Treehouse: Live segment!
Just Dance 2022
Just Dance is back and ready to bring you the beats you need. 40 added tracks from popular artists will give performers a variety of new routines to dance along with from the comfort of their own homes. Just Dance 2022 is funnily enough coming November 4th, 2021, a few months ahead of the new year.
Cruis'n Blast
The arcade classic, Cruis'n Blast, is blasting its way onto Nintendo Switch and bringing the arcade experience to your couch. Up to four players can race together via a single Switch or using individual consoles through local play. Racers can enjoy 29 different tracks while acquiring and upgrading new vehicles, including one particularly delightful Unicorn car. The game will be launching as a console exclusive later this fall.
Dragon Ball Z Kakarot
Relive Goku's story in Dragon Ball Z: Kakarot! This anime inspired rpg allowed players to experience the characters' stories as if they were their own during it's original release in 2020. Now, it's coming to Nintendo Switch with an additional A New Power Awakens Set, which includes two dlc episodes with boss battles. Dragon Ball Z Kakarot will be released on September 24, 2021 for Nintendo Switch.
Mario Golf Super Rush
Mario Golf Super Rush will pit players against up to 4 others locally or online while they swing their way to victory (or defeat)! A myriad of game modes and additional mechanics will give players a diversity of experiences and control over their golfing strategies. Detach your joy-con and swing it like you would an actual golf club for additional immersion. Mario Golf Super Rush is coming to Nintendo Switch on June 25th 2021 and will include free updates in the future.

The Nintendo Treehouse: Live had additional details in their broadcast below.
Monster Hunter Stories 2
The Nintendo Direct showcase and Nintendo Treehouse: Live discussions also had additional information about Monster Hunter Stories 2, which had its cinematic trailer released the day prior. Players will be able to ride and fight alongside monster companions known as monsties. These creatures will emerge from eggs, with a chance of certain eggs hatching into rarer breeds. Crafting and co-op quests/monster hunts will also play a large role in the game just as with other Monster Hunter titles. The full game will release July 9, 2021, but a free demo will be available starting June 25th and the save data will carry over to the full game.
WarioWare: Get It Together!
Wacky, wild, and wonderfully Wario, the brand new game WarioWare: Get It Together! promises to bring laughter and a slew of additional micro games for players. Even better, these games can be enjoyed together, as the release features a two player co-op mode. WarioWare: Get It Together! launches exclusively on Nintendo Switch system on September 10, 2021 with pre-orders beginning today on the Nintendo e-shop.

A micro-segment from the Nintendo Treehouse: Live has more gameplay footage.
Shin Megami Tensei V
Shin Megami Tensei V brought the hype with its latest trailer. Set in a different dimension that features a post-apocalyptic Tokyo rife with angels and demons, the protagonist must merge with a mysterious figure and recruit demons to their cause. Also, your hair becomes out of this world beautiful, which is a real selling point. Shin Megami Tensei V releases exclusively on Nintendo Switch November 12, 2021 with pre-orders for the physical version going live later this month on June 21st.

An additional Nintendo Treehouse: Live provided more gameplay footage for those who are curious.
Danganronpa: Decadence
Featuring four games from the Danganronpa series, Danganronpa: Decadence launches later this year. The collection will also feature the new Danganronpa S: Ultimate Summer Camp, where favorites of the series faceoff in a game of life or death survival. There's no release date yet, but we'll hopefully see additional news in the coming months.
Fatal Frame: Maiden of Black Water
Another remaster is making its way to the Nintendo Switch and this time it's the horror rpg, Fatal Frame: Maiden of Black Water. Take on the role of one of three characters to discover the secrets behind a string of recent deaths and snap the most nail biting selfies of all time to defeat a myriad of ghosts. Bonus costumes and an added photo-mode give players new options in the remake, which will be releasing later this year.
DOOM Eternal: The Ancient Gods – Part One
DOOM Eternal's first campaign expansion is coming in the form of DOOM Eternal: The Ancient Gods – Part One. While fighting off the never-ending waves of the demonic horde, players will find new challenges and- you guessed it- even more demons to kill while rocking out to your favorite metal OST. DOOM Eternal: The Ancient Gods – Part One releases today, June 15th.
Tony Hawk's Pro Skater 1 + 2
Ever miss the days of Vans shoes and wrist bands with your favorite brand logos on them? Relive them soon with Tony Hawk's Pro Skater 1 + 2 coming to Nintendo Switch. Compete locally or online starting June 25th and place a pre-order through the Nintendo e-shop as of today.
Strange Brigade
Looking for the smarmy charm of the Mummy movies, but in videogame format? Look no further than Strange Brigade coming today to Nintendo Switch. Play through the campaign by yourself or in the 2-4 player online and local wireless co-op mode.
Mario + Rabbids Sparks of Hope
Mario plus Rabbids? It works surprisingly better than you'd think. While a cinematic trailer was released earlier during E3, the Nintendo Direct showcase featured additional gameplay footage and information. Build your team of three out of nine possible heroes, take down new bosses, and rescue Sparks to gain extra powers. Mario + Rabbids Sparks of Hope looks just as full of humor as the first and will be available in 2022.
Advance Wars 1 +2 Re-Boot Camp
Rebuilt from the ground up, Advance Wars 1+2 Re-Boot Camp provides an updated experience for gamers on the Switch. Colorful visuals and animations breathe new life into the original. While the re-vamped visuals may seem a bit elementary, the gameplay looks to be the same advanced, strategic, and turn-based combat from the original. Advance Wars 1+2 Re-Boot Camp will be releasing over the holidays, with pre-orders opening today.

Further glimpses at the remake can be found in the Nintendo Treehouse: Live video below.
No More Heroes III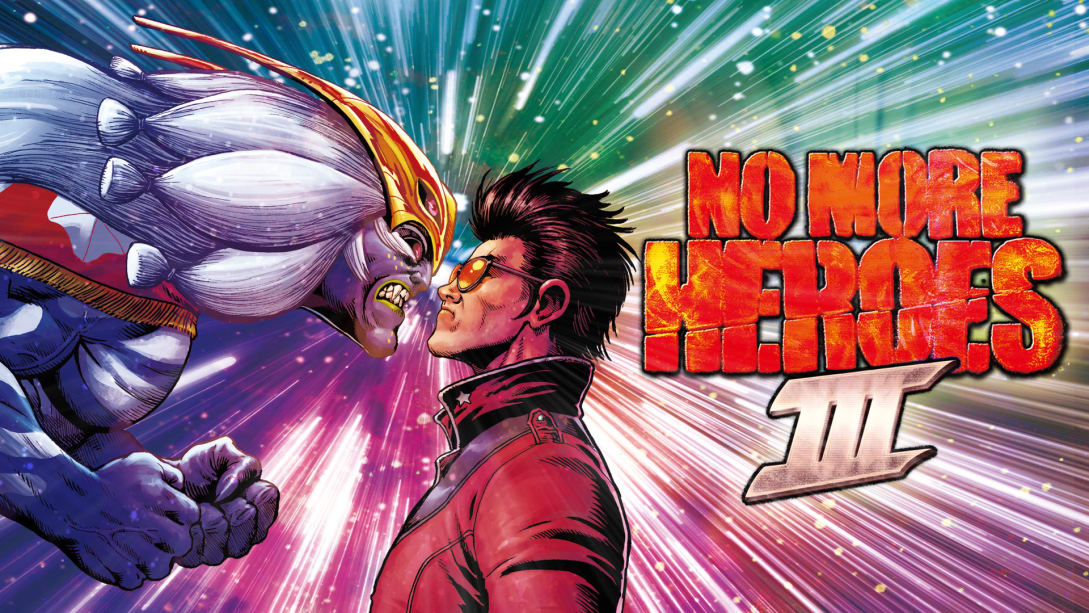 Featured only in the post-show Nintendo Treehouse: Live, the footage of No More Heroes III was apparently a little too spicy for Nintendo's main event, as the video is marked as mature and only watchable on Youtube. Players will assume the role of Travis Touchdown as they attempted to mark their name down in history on the Galactic Superhero Rankings. The game is coming to the Switch on August 27th.
Hyrule Warriors: Age of Calamity Expansion Pass
Wave 1 – Pulse of the Ancients
Beginning the cycle of expansions for Hyrule Warriors: Age of Calamity, Wave 1 – Pulse of the Ancients is coming this month to Nintendo Switch. Set before the events of Breath of the Wild, players can continue to experience the fight that led the world of Hyrule to the brink. A new playable character: Battle-Tested Guardian, has been added alongside additional weapon types, a new difficulty level and additional challenges. Hyrule Warriors: Age of Calamity Wave 1 – Pulse of the Ancients will launch on June 18th. Wave 2 is estimated to arrive in November later this year.
The Legend of Zelda: Skyward Sword HD
Experience the events that canonically began the Legend of Zelda series- now in HD! The newly updated game makes soaring the skies feel more liberating than ever before, but also allows swordplay to come to life through the ability to use your Joy-Cons to replicate immersive combat. Just be sure to secure your wrist strap to save your TV an untimely demise. The Legend of Zelda: Skyward Sword HD releases on Nintendo Switch July 16th, 2021 with pre-order options currently available.
Game & Watch: The Legend of Zelda
A new Game & Watch system is coming out in celebration of The Legend of Zelda franchise and will feature three playable Zelda games: The Legend of Zelda, Zelda II: The Adventure of Link, The Legend of Zelda: Link's Awakening. In addition, a bonus game titled Vermin is included, which stars Link. This miniature handheld console also sports an interactive digital clock and timer. Game & Watch: The Legend of Zelda will be available for purchase as of November 12, 2021.
The Legend of Zelda: Breath of the Wild Sequel
Nintendo absolutely saved the best for last by revealing a new trailer for the highly anticipated sequel to The Legend of Zelda: Breath of the Wild. Featuring soaring skies, floating islands, and a world that seems to be breaking apart and rising into the heavens, the environments are just as breathtaking as the original.

Fans that were hoping for a playable Zelda this time around may be disappointed by the gameplay footage of our protagonist Link, but overall the feel of the new trailer captures much of the original's unique, captivating world. Showcased abilities appear to originate from a mysterious gauntlet attached to Link's arm and include: a menacing spiked ball that chains together a line attack, a flamethrower, the ability to reverse gravity, and possibly pass through solid objects (for Link himself at least).

There's no set release date or expanded title yet, but Nintendo confirms the sequel to The Legend of Zelda: Breath of the Wild will launch in 2022.