Greetings, everyone!
Bayohne here with an "On the Road to Gamescom" update!
Soon after the conclusion of Beta Test phase 4, Yoshida and some of the team members hopped aboard a flight to the SE London office to prepare for Gamescom!
Like we mentioned previously, one of the big draws of the show will be the chance to battle against the Primal Titan! Attendees that are able to fell this mighty foe will be awarded the prestigious "I BEAT TITAN" t-shirt!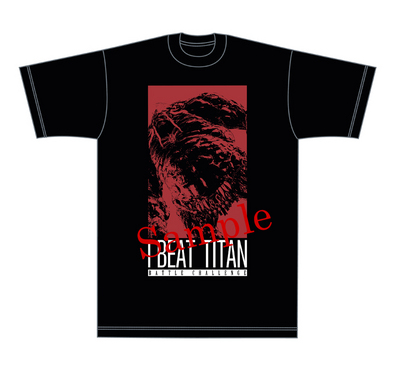 Here we can see some of the chaos that goes on behind the scenes of an event the size of Gamescom. Here's a look at the Square Enix London office filled to the brim with PCs being set up for the show.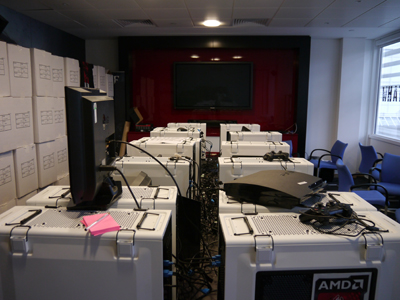 Boxes and boxes of Titan shirts… (I already tried to bribe my contacts to get one early!)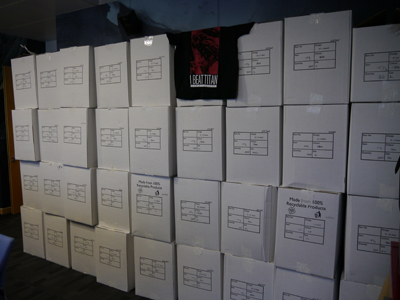 Remember when we teased some pictures of the live-action FFXIV commercial?
Take a look at the actual costume that was used!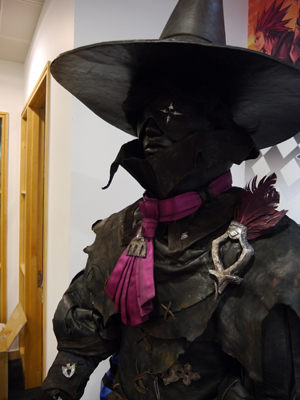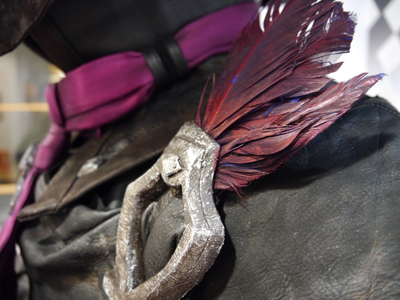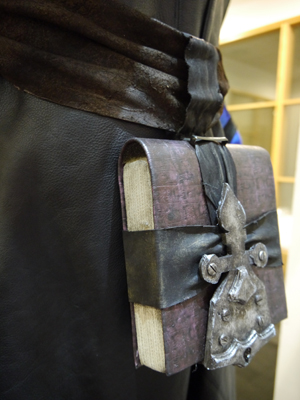 But wait, there's more!
After their brief stay in London, the team packed up and headed to Cologne, Germany to finalize preparations for the show.
One of the coolest decorations of the FFXIV area was this "real life" chocobo statue!
As you can see, it's pretty dang tall! (Yoshida included for size reference)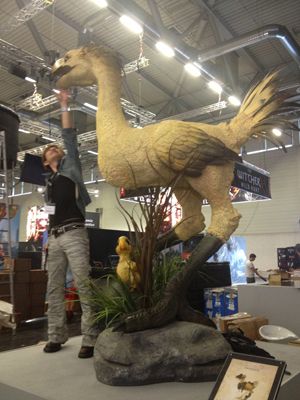 Another angle… (Foxclon also included for size reference)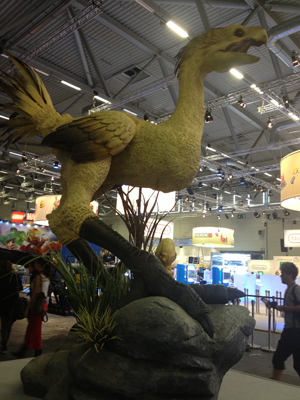 Then we head down south… and yep, chocobutt.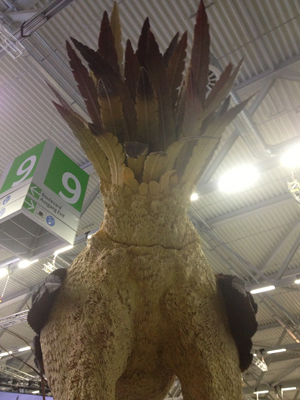 There's also a baby chocobo chick!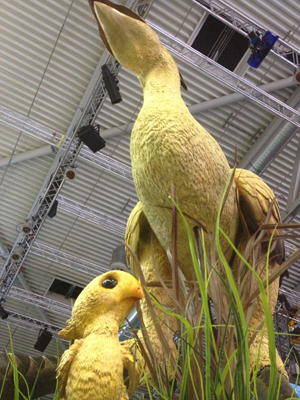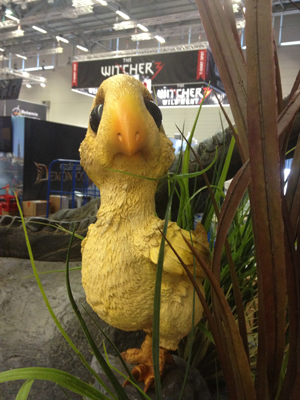 We better be sure to put a "Do not ride!" notice on these things…
Bayohne