Okipuit has just posted even more pictures of the recently held FINAL FANTASY XIV: A Realm Reborn Media Tour in San Francisco on the official forums.
---
Greetings!
The Community Team is back from the San Francisco leg of the FFXIV Media Tour! With the Letter from the Producer LIVE and the A Realm Reborn beta test just around the corner; we hurried back to work here at the North American Square Enix office.
We know a lot of you are anxious to see more of the event so we wanted to take a moment and give you a quick tour of the… well, tour!

Things were pretty hectic when Yoshi-P arrived, boxes were flying everywhere, cables strewn about, and we even had to play limbo with the trees being carried around. It was hard to believe we could turn this cyber forest into an actual one. Needless to say, it was a nail biter as we watched everything being set up.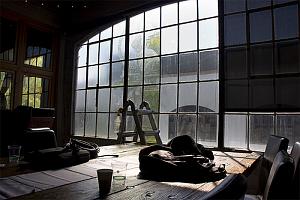 However, piece by piece and panel by panel, a familiar forest setting slowly started to form.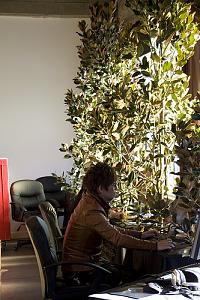 Yoshi-P runs the final checks to make sure everything is working in order.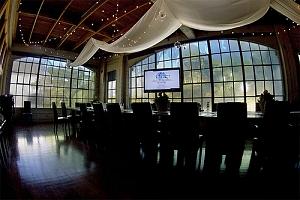 Bam! Just like that the Gridanian meeting room is complete! Isn't it pretty!?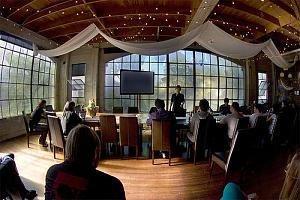 Here's what it feels like to be a part of Yoshi-P's introductory meeting. What's on the screen? We're sorry but you're going to have to wait just a bit longer to find out.

…and just like that the Media Tour was over. Time really flies when you're having fun! We're looking forward to reading over all the coverage and sharing more with you soon.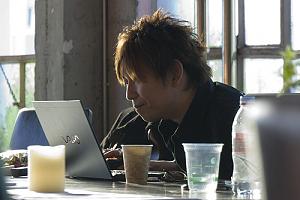 -See you in Eorzea!