We are pleased to announce the details for the special in-game bonus items that will be available exclusively to adventurers who purchase the FINAL FANTASY XI: Ultimate Collection Seekers Edition!
Click here to sneak-a-peek at the items and their stats!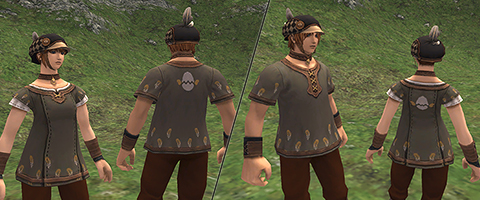 Chocobo Shirt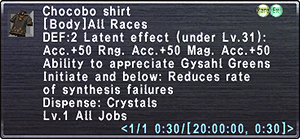 This new body piece adds a bit of flair with its chocobo inspired choker and design! The chocobo shirt pairs perfectly with the Destrier Beret to make early adventuring even more efficient!
Destrier Beret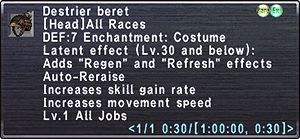 This adorable hat is filled with stats to aid adventurers just that are starting out! The beret is also a great fashion statement to demonstrate your appreciatione for Vana'diel's trusty steeds.
Click here to pre-order the Ultimate Collection Seekers Edition!