Hello again!
Fernehalwes here. For this installment of the Developers' Blog, we decided to bring you an in-game screenshot of some chocobo barding that Yoshi-P hinted at back during a previous Producer Letter Live. You may recall this preliminary artwork: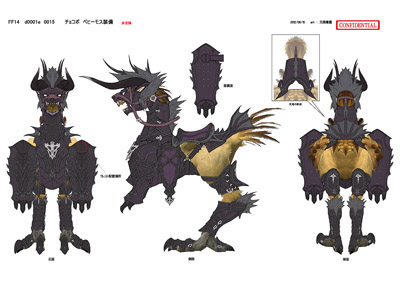 Well, the character design team has been busy all month transforming those 2D drawings into actual 3D models. While my trusty partner 'M' lured a lonely designer from his workstation with a wink and some tasty chocolate, I snuck in from behind and snapped this revealing pic: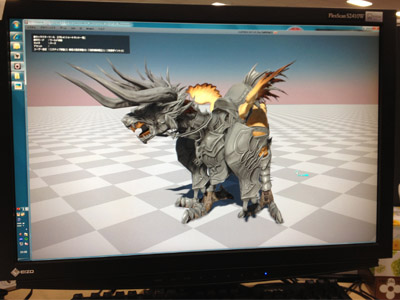 At this stage in development, the armor still appears to be lacking textures, but if I'm not mistaken, those horns have an uncanny resemblance to the ones found on a certain legendary beast spotted atop a snow-capped peak in a recent FINAL FANTASY XIV trailer. Now what was his name again? Bahoo… Bahi… Behemmmm…my! Would you look at the time!
I'll see you all again soon!
Fernehalwes