Our 6-month anniversary is here! What's better than celebrating in the World of Twelve? All items at the Boutique being 90% off!!!


It's WAKFU's 6-month anniversary and for a limited time all items at the Boutique are 90% off! That's 90% off of pet accessories, costumes, decorations…everything!
JUST SOME OF THE ITEMS ON SALE NOW
Ninja Insignia – Was

2,500

| Now 250 Ogrines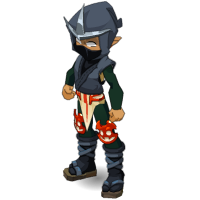 Small Makabra Sword (Air) –  Was

3,000

| Now 300 Ogrines
Tofu Haven Bag Kit – Was

1,200

| Now 120 Ogrines
What are you still reading this annoucement for!?
This sale is only going to last until Sunday at 11:59pm PST,
so go check it out!