We deployed a hotfix to resolve a number of issues that were reported within WAKFU Content Update 1.4. Here is a list of the changes that were made.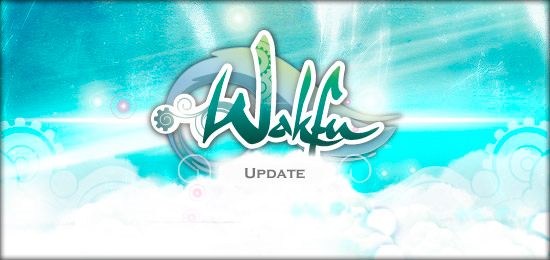 Classes
Xelor
Temporal Burn no longer consumes all the MPs.
Trool Fair
The Tunnel of Love can now be accessed by a party with more than 2 players.
Trool Stocks has been fixed and should work properly.
Cupe 'Em Up has been rebalanced:
Lashing Love Arrow cost changes from 6AP to 5AP
Love Gobballs  and Gobball Love Chief no longer have the spell Black Sobber
Mobs now attack the Beacon when possible
The amount of Beacons is now limited to one
Mobile Arenas
The amount of points required to gain more equipment in the Mobile Arenas has been increased.
Reward positions of the Doziac Epaulettes Doziac Helmet have been swapped.
Mobile Arenas from the 4 Nations and Astrub no longer have a black border during fights.
Due to many rebalancing in the Mobile Arenas, ladders were reset.
Creatures
Silver Blibli can no longer be captured. Osamodas who already have one will lose him upon reconnection.
AI has been improved.
Items
The maximum stack size of tokens has been increased to 9999.
The maximum stack size of Mimikibbles has been changed from 10 to 99.
Regresso no longer kills the target when used under the zombified state.
Some items have been rebalanced.