We will be deploying a fourth hotfix to implement Month Zinit: chapter 2 and resolve a number of issues that were reported within WAKFU Content Update 1.2. Here is a list of the changes that will be made.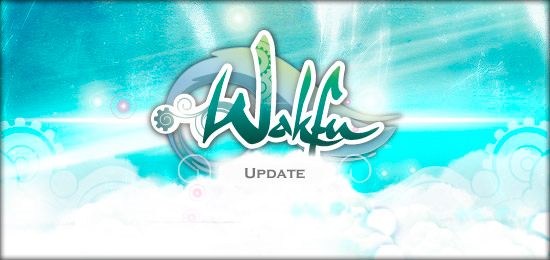 Important Information
For an update-to-date status of the game server and deployment process, please visit the Server Status.
Territories
Mount Zinit Chapter 2 opens to all players (Premium Members AND Free Members). Discover all the features and more in the official "Mount Zinit – Chapter 2 Dev Blog".
Classes
Rogue
Runaway will no longer trigger with 100% chance, starting at level 1.
Enutrof
Heals applied by the Enutrof after transforming into a Drhellzerker will now work properly.
Pandawa
The floating barrel counter will now follow the barrel when carried by a Pandawa.
Guilds
Players will now continue to provide Guild XP after reaching the current level cap of 105.
Editing a Guild Rank will now take immediate effect.
The Group Icon will now no longer disappears when making modifications to the guild.
Items
Mea Culpa Potion will now correctly apply the craft bonus.
Subscription Token will now be used correctly in the Astrub machines.
Makabras will continue to receive XP even after the bearer reaches level 105.
Two-Handed Makabras will now no longer suffer the 50% XP limitation.
Miscellaneous
Clan Member Map Tokens will now be placed correctly when oppening the world map outside of the Clan Member's territory.
It will now no longer be possible to reappear in a dungeon after a resurrection or disconnection.
Only the nation's custom haven bag appearances will now be available on nations' marketplace.