We deployed a third hotfix to resolve a number of issues that were reported within WAKFU Content Update 1.2. Here is a list of the changes that were made.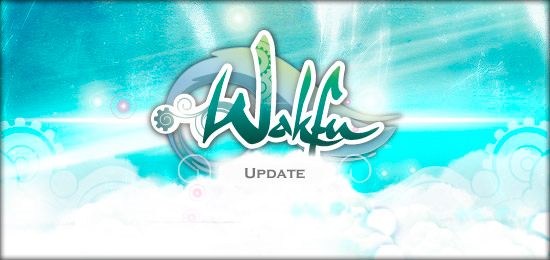 Important Information
Attention! Due to the changes made by this hotfix, all character abilities have been reset.
For an update-to-date status of the game server and deployment process, please visit the Server Status.
Classes
Xelor
Xelor's Dial: if the spell break, it will now be possible to get 1 Wakfu Point back (5% chances at first, 50% with maximum level) with 3 charges at first and 6 at maximum level.
Timekeeper:

Action Points will now be given back at the beginning of the following turn before any charge loss occurs.
Cost will now be changed to 3 Action Points at level 0 and 1 Action Point at maximum level.
Will now be used up to 3 times per turn.
Aging: damage will now be applied correctly.
Characters
Characters no longer receive spell experience when they reached the character's maximum experience (current level cap:105 )
Territories
Mount Zinit chapter 2 will not be open to players in this maintenance, the implementation date will be shared in the near future.
Monsters
Vampyro is now immune to the Rebirth Mark.
Items
Mea Culpa Potion has been added.
Bug fixes
It is no longer possible to stack up the Guild Insignia bonus.