We will be deploying a fifth hotfix on the 04/04/12, at 11 PM PST, lasting approximately 2 hours, to resolve a number of issues that were reported within WAKFU Content Update 1.1. Here is a list of the changes that will be made.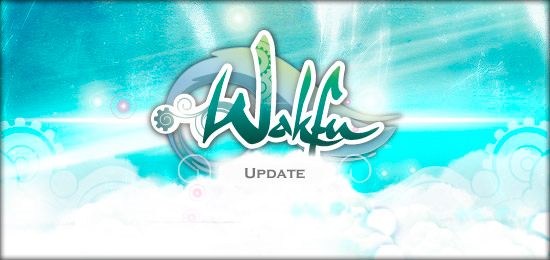 Important Information
Attention! This patch is currently scheduled to be deployed at 11:00 PM Pacific Time, Wednesday night.
For an update-to-date status of the game server and deployment process, please visit the Server Status.
Thank you.
Combat
Elemental damage can no longer be reduced beyond 75%.
Creatures can no longer have their AI deactivated by giving up a fight during the placement phase of combat.
Boowolves and Boowerewolves are now immune to Zombification.
Creatures are correctly animated after being thrown by a Pandawa.
Crafting
Lunar Breastplate recipe (armorer level 75) now requires Hulfmouns instead of Foolmouns.
User Interface
Politic Chat only displays messages meant to be seen by the intended recipients.
Miscellaneous
In-game time is reflectant upon the regional server's local time, formerly UTC time.
.