Inside Ankama is back, and this time, we're going On Air with a new Podcast series ! This weekly podcast will bring you a quick and quirky quorum of quips and queries about the latest Ankama news !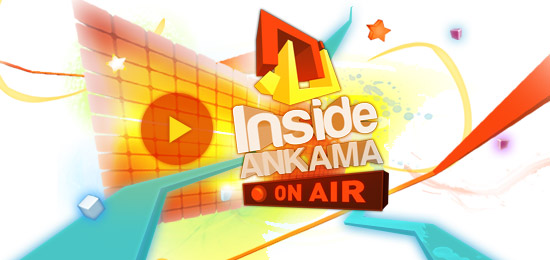 This week on the podcast we have Izmar hosting with Macha and Guillermo riding shotgun as we look at what's new and current for DOFUS and WAKFU.
In addition to meeting our hosts, we'll also talk about the DOFUS 2.4.0 update and how it relates to your pets ; Guillermo will have the latest MCM news and some special announcements ; and Macha wants to invite you to a unique WAKFU event!
Podcast: Play in new window | Download | Embed