Fernehalwes back again for another installment of the Developers' Blog.
Recently, I've seen several people on the Lodestone forums express how cool it would be if, instead of pics, I could sneak a few music clips up on the blog as well. So, I donned my ninja garb, popped open a bottle of prism powder, and slipped into the shadows of the sound department—destination: FINAL FANTASY XIV sound director Masayoshi Soken's studio.
But alas, I should have known! Soken detects his prey by sound, not sight! I never stood a chance…and now I am his prisoner, forced to translate this message…
—–
Greetings earthlings! I now control the horizontal and the vertical. The Developers' Blog is mine, and by mine, I mean the personal property of one Masayoshi Soken—Japan's number one fan of knee-socks—a.k.a. Knee-Soken!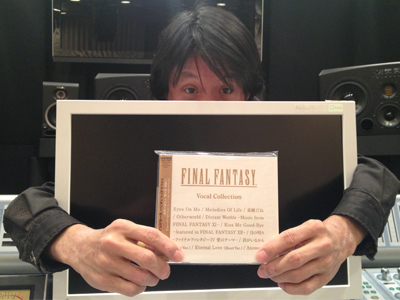 (more…)